The history of our house
And that's how it all started ...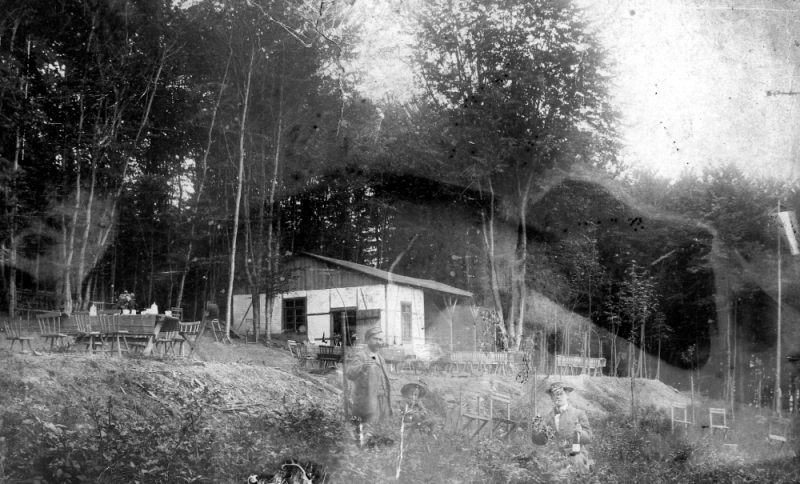 The Waldquelle was initially founded as a bar, especially for the workers of the two quarries by the basket maker Gerhard Rieke. Before the construction you see the triplet beech, which serves well as an orientation to the conversions and extensions and had to be felled in 1979.
The first expansion soon followed, still on lease. In 1895 son Willi was born. The oldest known postcard motif bears the postmark of 1887.
After acquiring the property, the first permanent cultivation followed. Our hall is thus probably the oldest part of the house.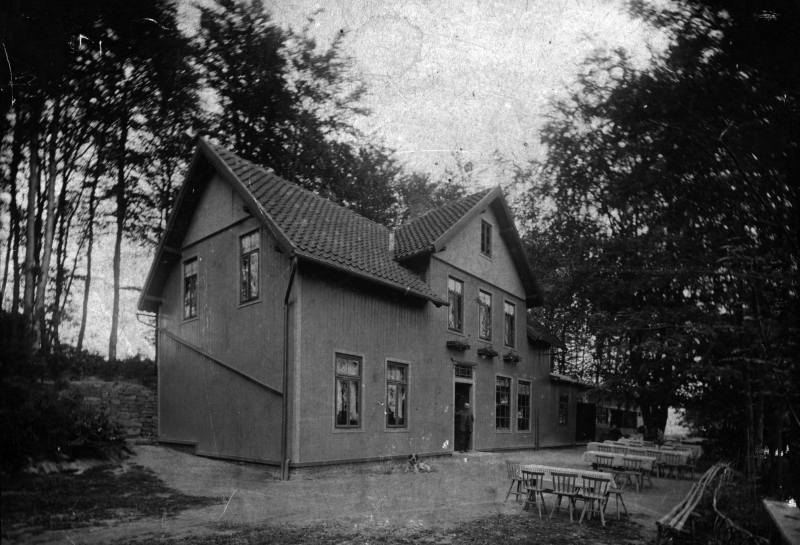 Around 1915, one recognizes the development. The triplet beech from the first picture can still be seen in the background. In 1930, Willi married his Carolien born Garvens.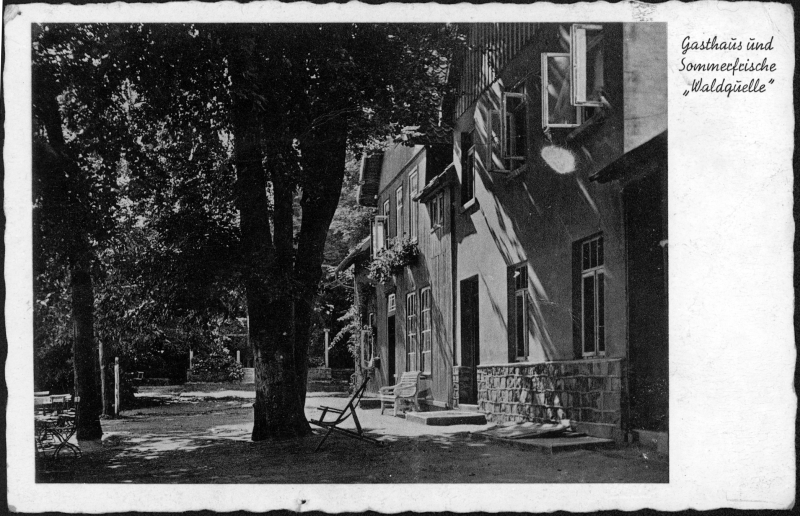 Around 1930 you can see in the foreground today's dining room as a permanent extension to the hall, which still has its own entrance. The terrace is not yet fixed, the stage in the background but good to recognize. On the far right is still the old hall (board annex, previous picture) recognizable, which is missing on all following pictures. The term "summer resort" appears, they were proud to offer cold and hot water in the rooms. Of course, not as a shower but only at the sink.
Approximately In 1950, this postcard is created. The steep wall still exists today, but was buried for structural reasons in the 1970s. The trill beech in front of the entrance is impressive!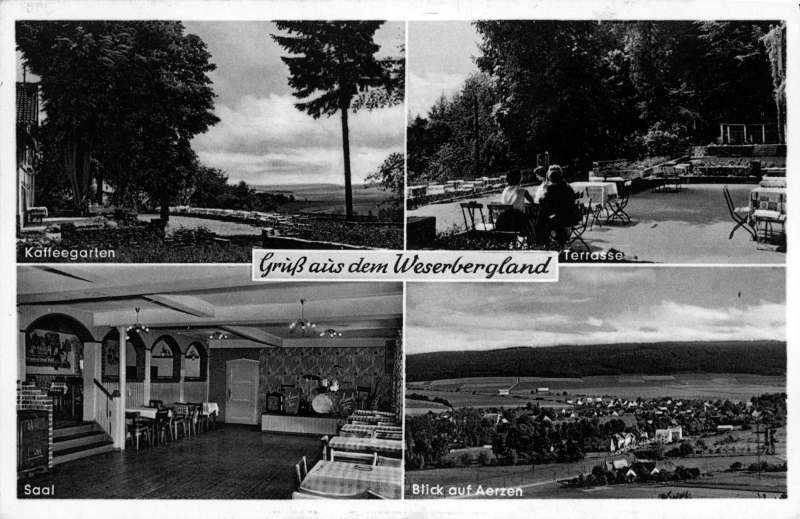 Around the 1960s, this postcard is created. In 1969, my father Heinrich Garvens acquires the "Waldquelle" from his aunt Karoliene Rieke, née Garvens.
This image was created around 1977. Gerda Wehrhahn (called "the mother") tenant from 1969 to 1979 in conversation with guests. After the "Waldquelle" (forest spring) she takes the gastronomy in the indoor pool and calls this "Quelle" (spring), it is her life. 1979 follows a 1-year conversion to a modern hotel operation. Modern rooms with bath, toilet, large kitchen, icehouse and freeze-house are now available. The trilling beech is so powerful (compare the chestnut right with the current state) too powerful and close to the house. She not only breaks the roof and takes a lot of light, unfortunately she had to be cut down. As a reminder since that time is a large round bar table at just this point.
After the conversion, extension and cultivation, the "Waldquelle" is a modern and contemporary hotel. This is continued today through renovations of all areas.

The "Waldquelle" sees itself as an ecological company that takes its joint responsibility for the environment very seriously. We strive to achieve improvements in all areas in order to operate as environmentally and resource efficient as possible.
Here are the following activities in particular:
- limitation of energy consumption or preferential use of renewable energy sources (Use of energy-saving and LED lamps, wood heating, solar system for hot water and photovoltaic)
- Limitation of water consumption and use of rainwater through a cistern
- Limitation of the amount of waste
- Use of local and organic food
- Use of local wood for carport, screens, pergolas, tree houses
- much more